Ghostwriters have existed in Hip Hop since the dawn of time. Dr Dre and Puff Daddy have openly used ghostwriters, but also, respected wordsmiths such as Nas, Drake and Young Jeezy have secretly used writers to pen parts of, or in some cases entire, verses or hooks for the rapper's albums.
It's unknown how many rappers with ghostwriters exist in Hip hop, but there are some notable examples: Dr Dre is one of the most well-known ghostwritten-for rappers around. Snoop Dogg wrote both parts of "G Thang," Eminem wrote all of Dr Dre's verses in "Guilty Conscience" (and all of Dre's verses on his own albums, we'd imagine).
But Ghostwriting in Rap is cheating, right?
Every Dr Dre song is penned by someone else, although technically Dr Dre's work isn't 'ghostwritten' in the sense that it isn't secret. His Hip hop ghostwriters are given credit in the album or single liner notes, so there's nothing 'ghost' about it. Publishers and industry sources say that Dre heavily revises any verses he's given, but he's still the only modern rapper (besides Puff Daddy) who's well-known for his use of ghostwriters. This doesn't really damage Dre's credibility: The famous Aftermath producer is so revered for Hip hop production and business acumen that he more or less gets a pass from fans, as well as the fact he doesn't keep the ghostwriting element of his work a secret.
Rappers without the other strings to their proverbial bows would generally never admit to using a ghostwriter, however, due to it's intrinsic link to inauthenticity.
Does using a ghostwriter make a 'real' rapper inauthentic?
Nas' excuse when he was accused by Dream Hampton of having assistance, when creating 'Untitled' (from Stic.man of Dead Prez, and J.Electronica) comes out the mouth of a lot of other rappers: Writers in any genre use a measure of dialogue from studio passengers as ideas bounce around the writing space. It's inevitable some ideas end up in a verse. But for rap, which is so grounded in representing yourself truthfully (Rick Ross aside) having someone else pen your 16's is the biggest insult you can level at a credible rapper.
Validity in Hip hop
Many Hip hop aficionados take issue with the idea of 'validity', whenever the conversation of Ghostwriting crops up. But is Hip hop really that authentic?
Hip hop culture revolves around making oneself appear exaggeratedly more vivid and exciting than any other human alive.
Everyone, from Biggie to Jay-Z, from to NWA to Rick Ross, and from A$AP Mob to Odd Future tells largely fabricated stories. Huge cocaine kingpins and murderers rarely make the sort of rap music that these huge stars write about.
No-one expects 100% authenticity in a song; there's a caveat in any creative industry known as 'poetic license. But Biggie and Jay-Z did sling rock, NWA really hated the police, and Tupac really did go to jail.
When questioning the authenticity of a rapper's work, we're talking about going to the mic and saying "I'm this person and this is what I think." If you wrote those sentiments, the expression (however artistic) is yours. If you didn't write it, well, it's somebody else's.
For example, the Kanye West "penitentiary chances" line in "Gorgeous" is fantastic, but some people think the rhyme was ghostwritten by an associate. That diminishes the value of it greatly. It doesn't matter that the words come from his mouth; we lose our appreciation of them knowing they didn't originate in his mind. Rap is different from, for example, a speech by the Prime Minister. The PM's sentiments are ghostwritten in largely the same way as are Dr Dre's rap verses; someone else composes the written piece and then the Prime Minister and Dr Dre edit as either sees fit to. There's a huge disparity in our attitude toward self-representation in either example, however, even though the process is the same. Should then we continue to ascribe the same high standards of authenticity to rappers if we fail to do the same for our politicians, who are also using speech writers?
There are plenty of advantages to using ghostwriters in Hip hop, and if (as a collective industry) we're not questioning the authenticity of everything a rapper says, and we don't hold the same standards to other prominent world figures who use ghostwriters as we do to rappers, why should it inhibit the growth of rap as an art form? The debate will rage on for many years to come, but one point is clear: Ghostwriting in Hip hop is as embedded in the culture now as it ever has been.
"I'm not a biter; I'm a writer — for myself and others." — Sean Carter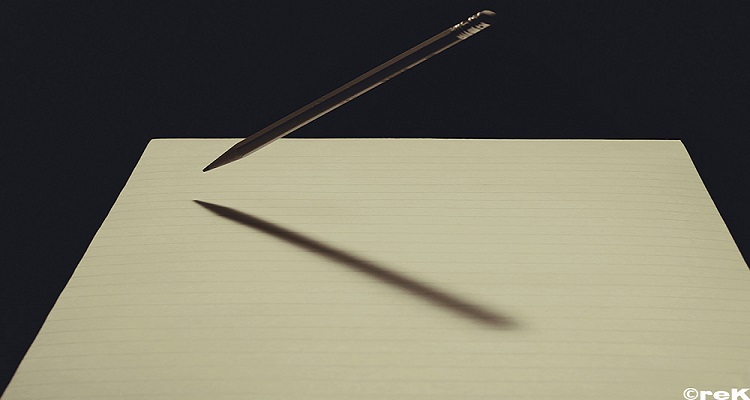 How much are ghostwriter rap lyrics worth?
Music is a business. The bigger the hit, the more the show biz machinery gets involved to make sure it continues to generate cash. Do you think every rapper who claims a previous gangster lifestyle was actually part of a serious gang? With enough marketing money, anyone can have a convincingly nefarious backstory.
If famous front men don't write their own material, it's because the audience pays for interesting, intelligent or significant rap verses over authenticity – or rather, they'll pay for the patina of authenticity from an artist who increasingly finds it challenging to be original. From the rapper's point of view, it's much easier to pay for original content to re-brand, than to create from nothing. From the perspective of the music industry, it's easier to sell original content through already established channels rather than brand and promote new artists.
Ghostwriting in rap is standard operating procedure for the music industry. The only difference is that the ghostwriters should be included in the credits and get their fair share of the royalties instead of being paid a one-off fee for their work and forced into hiding their talent.